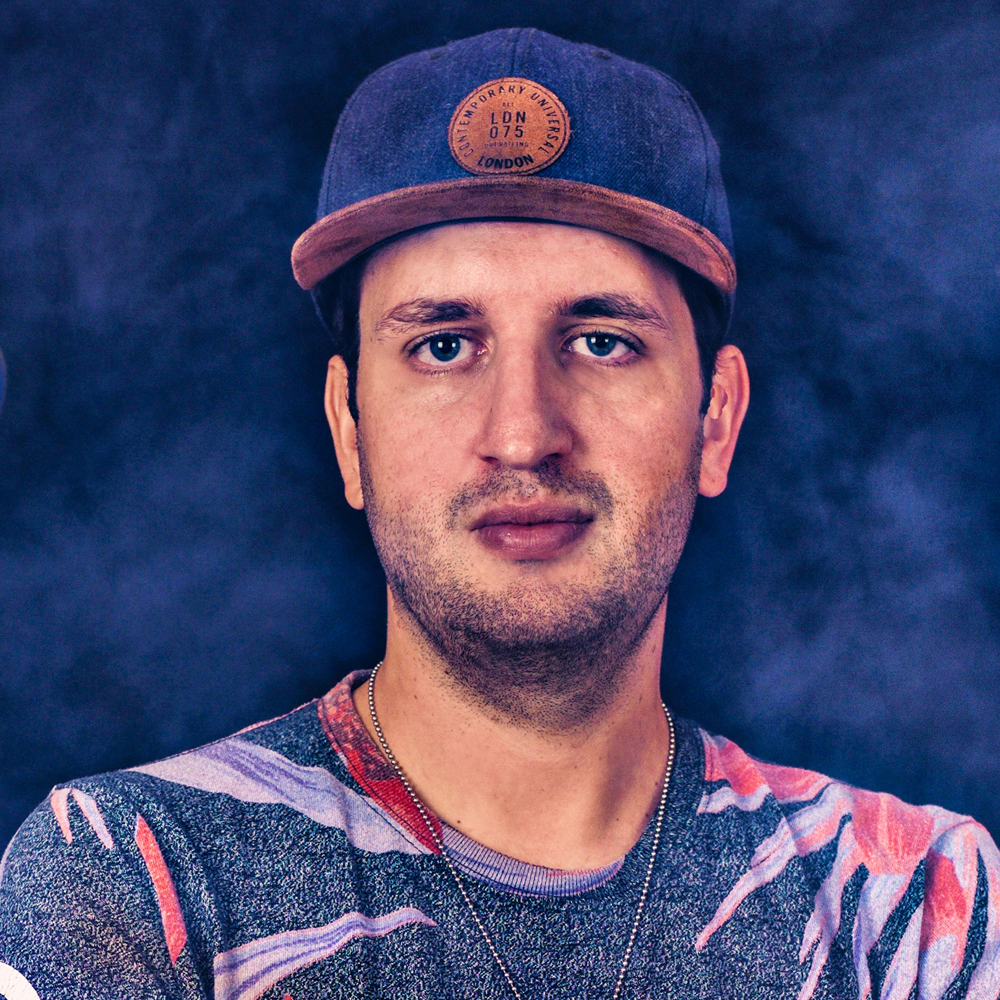 Biography
---
In the year 2010 FreeG released his first album and in 2012, with the album YELLOW by Flava & Stevenson, FreeG appeared for the first time as producer for other artists. This album immediately reached the 22nd position in the Swiss album charts and the 29th position in the single charts, with the first single release "Rio de Janeiro.". In the same year he released together with Saymo'K the album "Re:Fresh" and together with Flava & Stevenson the single "Good Time". This top 10 hit achieved platinum status in Switzerland, was licensed by Kontor Records and the video clip has over 1'800'000 views on YouTube.
Since then he has produced three more chart albums with Flava & Stevenson: "White" (2013), "Quantum of Dance" (2014) and "Dynamic" (2016), and three more charts singles (including the top 10 hit "Love a Paris"). The album "White" was also nominated for the Swiss Music Awards.
With "Wake up" FreeG released his third album in 2014 and in the same year he reached the 4th position in the Swiss single charts with the song "Kingdom". Since then, the Swiss DJ and producer has also been increasingly on road in Germany, inspiring the crowds of events with up to 20'000 visitors.
In 2017 FreeG produced the chart hit "Kids of the Sun" by HUKY and released the single "With You" together with the Englishman Twelve24.
In 2018 FreeG started with the club banger THE GREAT ESCAPE and landed another chart hit (peak 25), which remained in the Swiss single charts for seven weeks. For this single FreeG brought on board the Dutch singer Sibbyl, who has already worked with acts such as DJ Antoine, Dizkodude and Arston.
For his latest single he has teamed up with the Lucerne X-Stylez & Two-M, which are best known from their single "STAY" (over 1 million Spotify plays, Disco:way, Sony Music Germany, etc.). "Feet in the Sand" in the Edit by X-Stylez & Two-M has become a beautiful song that puts people in a holiday mood both on the radio and in the club. Some people have already gotten such burning feet from dancing as if they were walking on hot sand. Truly a song that is a great experience from head to toe.
GERMAN
Im Jahre 2010 veröffentlichte FreeG sein erstes Album und im 2012 trat FreeG, mit dem Album YELLOW von Flava & Stevenson, zum ersten Mal als Produzent für andere Acts in Erscheinung. Dieses Album stiess in der Schweiz gleich in den Albumcharts auf Platz 22 und in den Singlecharts, mit der ersten Singleauskopplung "Rio de Janeiro", bis auf Platz 29 vor. Im gleichen Jahr veröffentlichte er zusammen mit Saymo'K das Album "Re:Fresh" und zusammen mit Flava & Stevenson die Single "Good Time". Dieser Top 10 Hit erzielte in der Schweiz Platin Status, wurde von Kontor Records lizenziert und der Videoclip hat über 1'800'000 Views auf YouTube.
Seither produzierte er unter anderem mit Flava & Stevenson mit "White" (2013), "Quantum of Dance" (2014) und "Dynamic" (2016) drei weitere Charts Alben und drei weitere Charts Singles (unter anderem den Top 10 Hit "Love a Paris"). Das Album "White" wurde zudem für die Swiss Music Awards nominiert.
Mit "Wake up" veröffentlichte FreeG im 2014 sein drittes Album und im selben Jahr erreichte er mit dem Song "Kingdom" Platz 4 in den Schweizer Single Charts. Seither ist der Schweizer DJ und Produzent auch vermehrt in Deutschland unterwegs und begeistert die Massen an Events mit bis zu 20'000 Besuchern.
Im 2017 produzierte FreeG unter anderem den Charts-Hit "Kids of the Sun" von HUKY und veröffentlichte zusammen mit den Engländern Twelve24 die Single "With You".
Im 2018 startete FreeG mit dem Club Banger THE GREAT ESCAPE und landete gleich einen weiteren Charts Hit (peak 25), welcher sich sieben Wochen in den Schweizer Single Charts hielt. Für diese Single holte sich FreeG die Holländerin Sibbyl an Bord, welche bereits mit Acts wie DJ Antoine, Dizkodude und Arston zusammengearbeitet hat.
Für seine neueste Single hat er sich mit den Luzerner X-Stylez & Two-M zusammengetan, welche man bestens von ihrer Single "STAY" kennt (über 1 Million Spotify Plays, Disco:wax, Sony Music Germany, etc.).
"Feet in the Sand" ist ein wunderschöner Song geworden, welcher sowohl im Radio aber auch im Club die Menschen in Ferienlaune versetzt. Manch einer hat beim Tanzen dazu solch glühende Füsse bekommen, als würde er auf heissem Sand gehen. Dieser neue Song von FreeG und X-Stylez & Two-M ist von Kopf bis Fuss ein grosses Erlebnis.
---
---
Booking contacts
Agency: profimedia
Phone: 0041 (0)91 630 29 28
Website: dj-freeg.com
Email: info@profimedia.ch
---
---
Download/Stream Music on keyboard_arrow_down
---