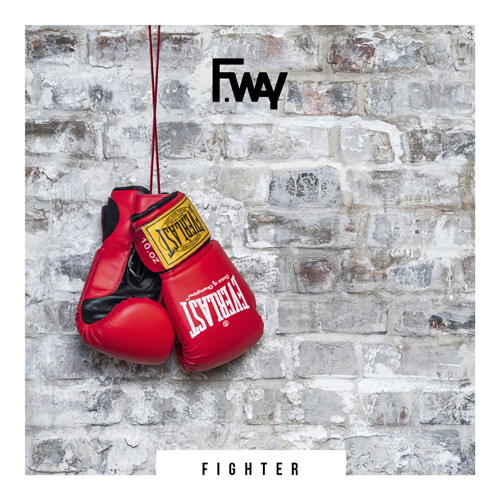 On the 21st of June ANYTHING BUT NEW, the highly awaited debut album by F. Way, will be released. After the first two rock ballads IF SHADOWS and SWEET AND SOUR, FIGHTER is now the third energetic single by the emergent band from Ticino. The song expresses in particular the will of F. Way to pursue their musical path consequently. This will, courage and energy will lead them to the Ukraine and Russia on the stages of big festivals again this year.
The song FIGHTER is all about being yourself and believing in what you do.
Bandleader Febo: "The only opinion that counts is your own and the only real thing that counts is to be good with yourself". The song FIGHTER will be released on the 31st May 2019.
GERMAN
Am 21. Juni erscheint mit ANYTHING BUT NEW das mit spannung erwartete Debutalbum von F. Way. Nach den ersten beiden Rockballaden IF SHADOWS und SWEET AND SOUR folgt nun mit FIGTHER eine energiegeladene dritte Single der aufstrebenden Band aus dem Tessin. Der Song drückt insbesondere den Willen von F. Way aus, ihren eingeschlagenen musikalischen Weg konsequent weiter zu verfolgen. Dieser Wille, Mut und Energie führt sie auch dieses Jahr wieder bis in die Ukraine und Russland auf die Bühnen von grossen Festivals.
Im Song FIGHTER geht es darum immer sich selbst zu sein und an das zu glauben was man tut. Dazu Bandleader Febo: "Die einzige Meinung die zählt ist deine eigene und die einzige echte Sache die zählt ist gut mit dir selbst zu sein." Der Song FIGHTER erscheint am 31. Mai 2019.
ITALIAN
Il 21 giugno uscirà ANYTHING BUT NEW, l'attesissimo album di debutto degli F. Way. Dopo le prime due rock ballads IF SHADOWS e SWEET AND SOUR, FIGTHER è il terzo energico singolo dell'emergente band ticinese. Il brano esprime in particolare la volontà degli F. Way di perseguire con perseveranza il loro percorso musicale. Questa volontà, il coraggio e l'energia condurranno loro in Ucraina e Russia sui palcoscenici dei grandi festival anche quest'anno.
La canzone FIGHTER è tutta incentrata sull'essere se stessi e credere in ciò che si fa. Bandleader Febo: "L'unica opinione che conta è la propria e l'unica vera cosa che conta è stare bene con se stessi".
La canzone FIGHTER uscirà il 31 maggio 2019.
---